What is the difference between the two booklets (Figure 1) shown here (apart from the fact that the one has the price mentioned on top)? Both are exactly the same except that the one on the left is the first and the one on the right is the second edition of Fred.(erick). J.(ohn) Melville's Postage Stamps Worth Fortunes. This is one of the first, if not the first, book dealing exclusively with rare stamps of great value (Crawford 261).
Melville needs no introduction to philatelic bibliophiles, being the most prolific writer in all of philatelic history (more than 100 books can be attributed to him) Incidentally he published a booklet of 8 pp called Stamp Collecting in 1897 when he was just 15; he was later so embarrassed of his work that he actively hunted for it and destroyed the copies that he could lay his hands upon!
In their book, A "Melville" Bibliography (yes, such a book was needed to just list out the great man's works), the Williams brothers (L.N. and M. Williams) give the story behind the two editions. Apparently the first edition was published on 11 March 1908 in a run of 2,000 copies. All copies were exhausted in one day (!) warranting a second edition to be published three days later, again in a similar sized run. This fact is also printed in the second edition of the work (Figure 2).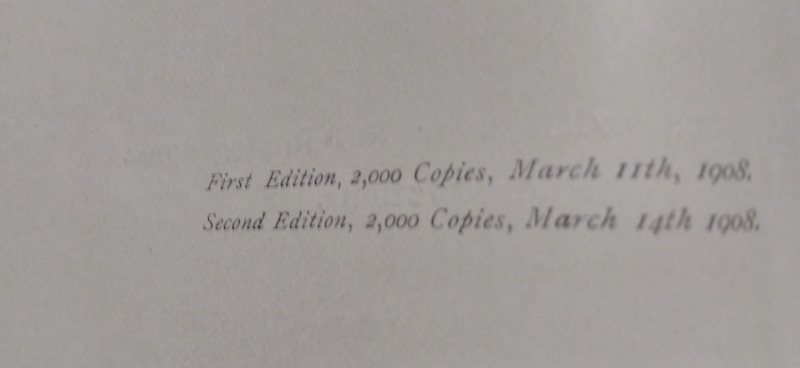 Apart from the British edition, a Swedish edition came out in 1910, a Dutch edition in 1911, and an American one in 1918.